Immigration & Visas Services
LEGAL SERVICES: US Visa Consultants
Visa Processing Knowledge Center
Visa Process
We call your fiancee or wife and make an appointment for her to come to our office. During this initial phone call we will tell her what documents she needs to bring to the meeting, provide her with information about the visa application process, and explain to her that we will be representing her in this matter.
At the time of your fiancee or wife's appointment, she will meet with our legal and paralegal staff. When she arrives at our office we will explain the process to her again and inform her in detail of the many things we will be handling on her behalf. This is a gentle process designed to re-assure your fiancee that she will be receiving personal, compassionate, and competent care. We will then gather information and documents from her and complete the initial visa application.
We will complete your part of the application via e-mail and federal express if you are in America at the time.
We will e-mail you a list of questions; you will answer these questions and e-mail the answers back. Attached to the e-mail will be a list of documents you will need to collect.
If you are completing our questionnaire in our offices the document list will be provided to you by hand unless we have collected all required documents at the time of our appointment.
You and your fiancee or wife will sign the visa application in our office. We will translate your fiancee or wife's documents from Thai to English and certify the translations.
If you are in America we send the application package to you for your signatures via Federal Express.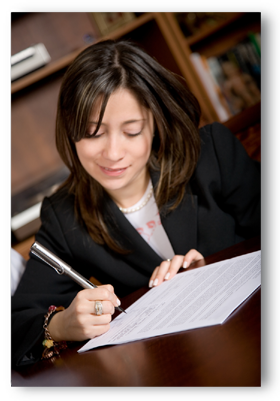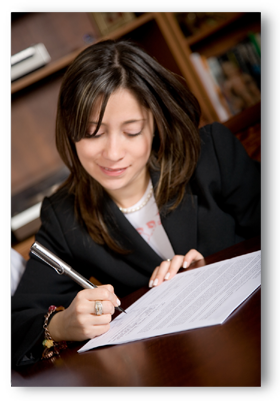 The completed visa application package is then forwarded to the correct USCIS Service Center having jurisdiction of the area of the USA in which you live.
All subsequent meetings needed to complete the all aspects of the visa application and appearances at the US Embassy, including e-mail correspondence, and telephone calls.
This part of the process normally takes only a matter of hours. This is because we are based is Bangkok, speak read and write Thai and English, are able to meet with your fiancee or wife in person, we are experienced, and geared to submit the initial application quickly . The processing time for the application does not begin until USCIS receives the initial application. On average it takes other agencies and people who attempt to do it themselves several months just to prepare the initial application.
You will receive notification by mail when the application is approved at the USCIS Service Center. You will provide us with a copy of this by e-mail or fax immediately upon receiving it. You will also receive notification from the Department of State's National Visa Center (NVC). After USCIS approval, the visa application will be transferred to the Department of State. The Department of State manages the US embassy in Bangkok. This is a very important document and you will also fax or e-mail us a copy of this.
Within 30-60 days after you have received notification from the USCIS Service Center and Department of State National Visa Center, the US Embassy in Bangkok will mail to your fiancee or wife packet # 3. The packet will be sent via the Thai postal system, which means that it may never arrive. Our experience is that it arrives 45% of the time. This packet contains the forms and instructions needed to proceed with the second part of the visa application process. We proceed before your fiancee or wife receives packet # 3 as we have copies of every form and document contained in the packet. We proceed prior to our clients receiving the packet 100% of the time. We never wait for this packet to arrive and we proceed immediately upon notification from the NVC that the file is being forwarded to the US Embassy in Bangkok. We always arrange for the police report, medical exam, and complete all forms well in advance and this saves 6-8 weeks time, minimum.
We complete all Department of State forms (8 pages), and submit with supporting documents (15 steps with a total of 31 documents). We file forms twice with the US embassy in Bangkok. With the first filing we will also be requesting an interview date. There is currently a 1 month waiting period for an interview. The second filing will be at your fiancee's or wife's interview. At this point we will request financial documents from you to demonstrate to the US Embassy that you have the ability to financially support your fiancee or wife. The minimum income requirement for a family of two is $20,575.00 per year for gentlemen who live in the continental United States, and $25,975.00 for Alaska and Hawaii. We will also ask you to send evidence of your relationship. We will provide a list of specific documents that are required when we start the visa application so you can be preparing this in advance.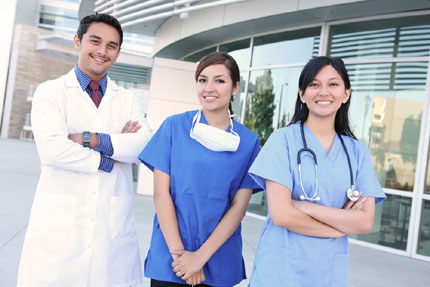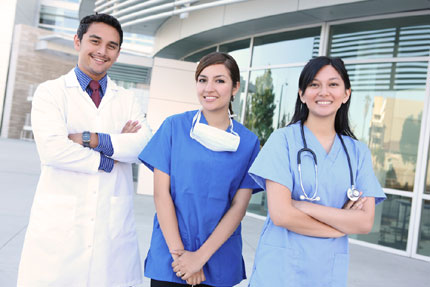 We prepare all forms and documents, and escort your fiancee or wife when gathering the supporting documents and performing the tasks required for the application process that need to be completed for step 2. Example: Our staff personally takes her to the number one hospital in Thailand for her medical exam, utilizing our VIP van with our driver. We stay with her through all procedures to assure she is properly cared for and return with her to make sure she is feeling OK after the medical exam. We make sure we wait 45 minutes after she receives her inoculations so in the event that she would have a negative reaction, we are in the hospital to take care of it. No other firm offers this level of service. We personally accompany her to the police headquarters to file for and obtain her police report, escort her to one of the few photo studios that properly produces the required photos (the US embassy is very particular about the photos), produce and certify all required translations, etc. In essence, we want you to know that we take care of your fiancee or wife the same way or better than you would if your were able to be with her and had our experience.
We provide consulting for your fiancee or wife 's interview: We will meet with her twice and simulate mock sessions with one of our staff acting as a consular officer and asking her the questions she will be asked at her interview, we provide her with a list of questions she will be asked (in Thai) that she can take home with her, the answers to those questions, instruction on how to speak to the consular officer and how to present herself to the consular officer, how to dress, wear her hair and make-up.
We will accompany your fiancee or wife to her interview, (Unless the Embassy is in a status when access is restricted to applicants only) and stay with her until the visa is in her passport. This is a time-consuming process, we are normally at the embassy from 8AM to 12PM. Some times the Department of State changes it's forms and requirements for supporting documents and informs the beneficiary at the interview stage. It is the consular officer's discretion to require additional supporting documents. We are with your fiancee or wife so we can understand what additional may be required. This doesn't happen often, but we feel it is negligent not to be with a client during the interview stage. Also, we have worked over the last several years to maintain a very good relationship with the staff in the immigrant visa unit at the embassy. The Embassy staff will know that your fiancee is our client and ask her fewer questions and receive her in a lighter and friendlier manner because they know she is our client. Our firm president's name is on her application and we prepare her application the way the Embassy prefers.
When the fiancee visa or marriage visa is approved it is valid for travel for six months. This means that your fiancee or wife can leave Thailand the day she receives the visa or any day within the following six months. Once she arrives in the USA you must marry within ninety days and apply for her adjustment of status (green card) so she can remain legally in the USA.
Government fees, which are in addition to our firms fee include: application fee $535 for a fiancee visa, or $535.00 for a marriage visa (payable to the US Department of Homeland Security) medical exam varies from $100 to $300, interview fee $275. CR-1 visa green card fee $610.00
In addition we will continue our efforts on your behalf in the event the embassy requires additional information or documentation. We will continue to represent you until the embassy issues the visa.
When the fiancee visa is approved it is valid for travel for six months. This means that your fiancee can leave Thailand the day she receives the visa or any day within the following six months. Once she arrives in the USA you must marry within ninety days and apply for her adjustment of status (green card) so she can remain legally in the USA. If we have obtained a K-3 marriage visa for you, your wife will be issued a two year multiple entry visa, and she can adjust her status to permanent resident at any time during the two year period. With the CR-1 visa your wife or child will be issued a temporary green card upon arrival and the permanent green card will automatically be sent to your home address within 30-60 days.
Start Today – US K1 Fiance Visa & CR1 Marriage Visa
To hire us and get started,e-mail with your Thai fiance or Thai wife's mobile phone number, one of the paralegals (Thai ladies) in our office will phone her to provide information about the visa application process, and explain to her in detail the numerous things we will be handling on her behalf.
Your fiance or wife will be invited to make an appointment with our office to begin the visa application process.
Should you have questions you can call our office toll free, you may e-mail your question or request a call. E-mails are answered promptly, never exceeding 24 hours.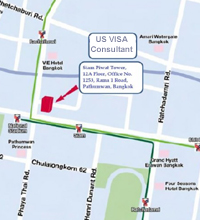 Our Office Address:
US Visa Consultants
989 Siam Piwat Tower,
12A Floor, Unit A2,
Office number 1253,
Rama 1 Road, Pathumwan,
Bangkok 10330, Thailand.

Tel: +66 (0) 2 648 5041,
Tel:+66 (0) 2 648 5042
Fax: +66 (0) 2 648 5001

Email: usvisaconsult@gmail.com